BEST Robotics
BEST (Boosting Engineering, Science, and Technology) Robotics
is a Robotics program that offers a secondary level of robot building and programming. Unlike FLL, the BEST team is given a problem to solve, and they are asked to build a robot to solve the problem. Their robot will then compete in a robot game, and the team will work to create a presentation and collateral to sell their robot to peers and judges.
The time frame for BEST robotics is MUCH shorter than that of FLL, so it is imperative that time not be wasted during the BEST season. The BEST robotics team will allow students a chance to build a robot from parts provided by the BEST organization, and learn more about coding as well as engineering and using tools to accomplish a task. Additionally, team members will work together to keep track of their progress to building their robot and flex their entrepreneurial skills in building their presentations to sell their robot solution.
Because of the increased complexity of the BEST competition and the condensed timeline of the BEST season, all team members are required to abide by all team expectations at all times.
Simpson Team Expectations
Attend at least one practice per week
Commit to work on one or more particular aspects of the team
Be flexible and willing complete assignments outside of your chosen area
Maintain a positive attitude at all times
Participate in any team building activities that are required
Follow all directions of coaches and team captains
Contribute team dues of $25 to offset the cost of team shirts and registrations
Fill out the team application below and submit the names of three teachers who would recommend you for the team by August 26, 2016
SCHEDULE
PRACTICES:
Wednesday mornings at 8:00
Afternoons and other mornings as decided by the team

COMPETITIONS/BEST EVENTS:
Saturday, September 8: Kickoff at Johnson Research and Development
Saturday, October 13: Mall Day Scrimmage at Cobb Galleria Center
Saturday, October 20: Georgia BEST Robotics Competition at Forsyth Central High School
Powered by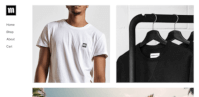 Create your own unique website with customizable templates.